Memorial Day Ceremony
Beach Stage, 3pm
Click the button below to be the first to know about all of the details of Fiesta. We announce upgrades, deals, features, and more to our FIESTA INSIDERS list.
Willowake
Peace Frog
Jeremy Buck
The Anti Groupies
K-Tel Allstars
Missus Jones
ti85
Forever Rod
The Long Run
So Rad
Hi Fi Soundtrack
Rock Stallion
Safety Orange
Joker's Hand
Brobots
Wais
Jodi Siegel
Rose Redbirdi
Scott Fleetwood
Philip & Antoinette
Tommy Pittam
South Bay Music Connection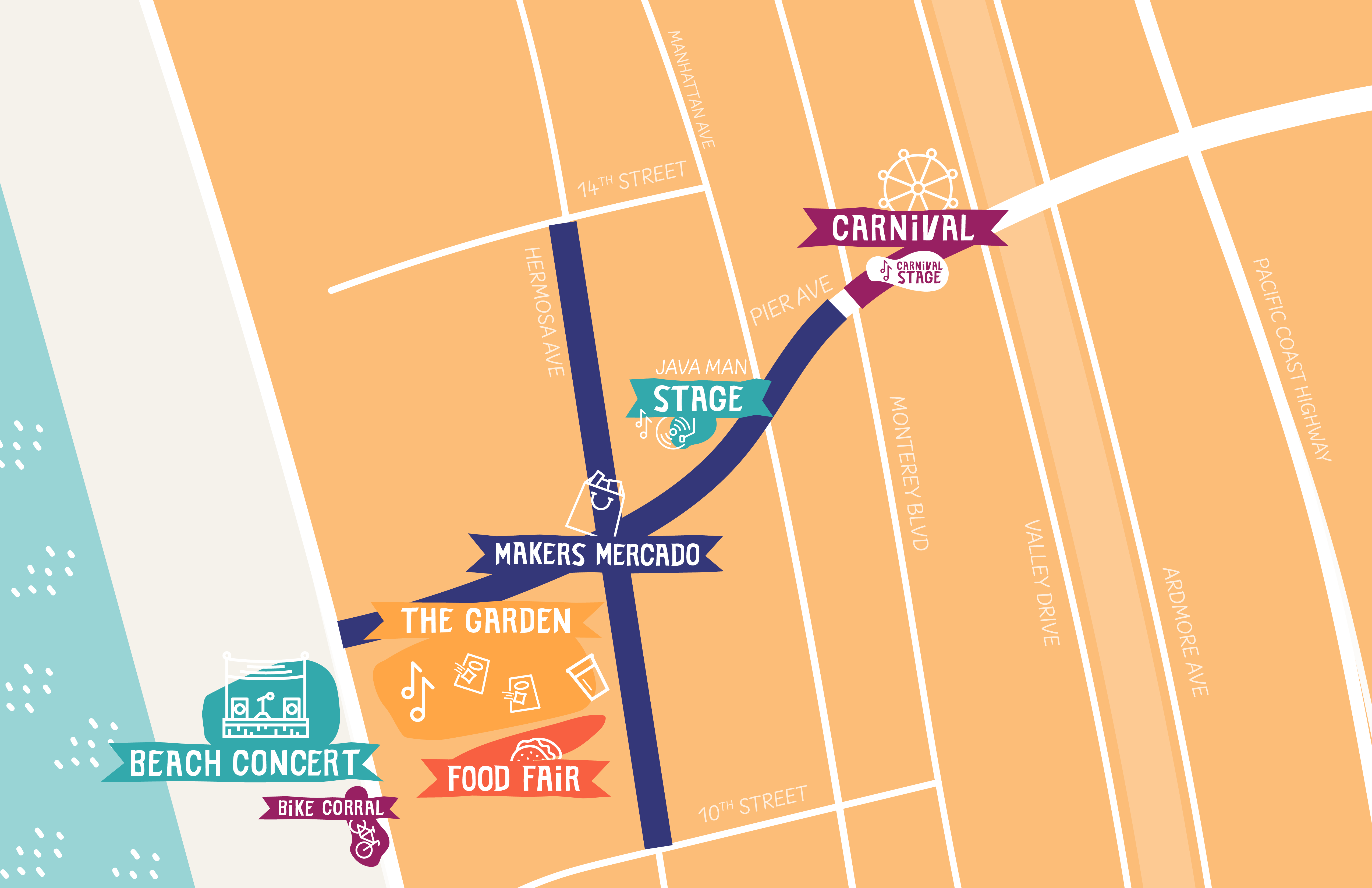 Beach Concert
Come enjoy a free concert on the beach. Bring your picnic and enjoy the sunset.
Garden Stage
Listen to your favorite local bands jam out in the 21+ Garden.
Java Man Stage
Prefer to sip coffee with you music? Come chill out with some incredible local talent.
Carnival Stage
Rock out with the South Bays rising stars!
To get on the FIESTA INSIDER email list